60-Minute Session
During our time together we will find clarity in the areas of your life that need to be refocused.
Move from feeling defeated and confused to being aware and start shifting to a positive mindset
Create healthier boundaries & habits
Find joy, peace and contentment with new routines
Hopeful
Equipped, directions and a roadmap to finding
​
WHO IS THIS CALL IDEALLY FOR...
Woman of faith looking to gain clarity
HERE'S WHAT SOME OF MY CLIENTS HAVE SAID ABOUT WORKING WITH ME...
"Before I took the It's Time To Focus on You Program , I was struggling with learning to love and spend time with myself. I've always defined myself with who was around ( Husband/Man, children or any company) I could get, and when I had no one around I'd get depressed. As a result of taking the program I've learned to enjoy spending time with myself and I must admit it's been more fulfilling and rewarding than I could have imagined. I recommend this program to anyone who wants to start the path to finding out things about you and who you are. Thank You So Much Neita Wilson for your Patience, Undivided attention and caring, non-judgmental ways that Spread out so easily in this world, You and this program are truly a gift from HEAVEN."
Sonji King
​
​Meet Your Coach Neita Wilson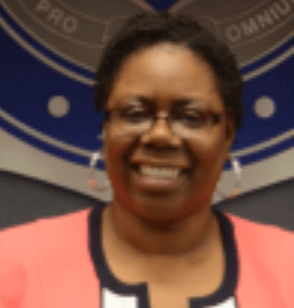 Neita Wilson is the CEO and Founder of Celebrating You Ministries. She is a clarity coach, mentor, servant leader, speaker and business consultant with more than 30 years of experience.
Neita has extensive experience in organizing, planning, hosting and sponsoring events in both the civic and religious sectors. Neita's desire is to transform lives and build self-awareness in others, so that collectively we can all be change agents in the world around us. Neita's mission is to help corporate women of faith identify what brings them joy, peace and contentment so that she can live a life of purpose.
Neita is skilled in Customer Service, Management, Insurance, Coaching, Mentoring, Training and Leadership. She is a strong business development professional with a Bachelor of Science - (BS) focused in Organizational Management from Spring Arbor University. She has an Associate Degree in Business as well as an Associate Degree in Management from Henry Ford College.